– Materials that prevent the propagation of flames and fire through cable ducts and wall openings
– Can be applied in combination with the inflatable duct sealers
– Asbestos free and non toxic.

All products are made by RAYTECH.
---
Incombustible, intumescent bags in various sizes. Filled with mineral fibers and expandable under high temperatures compounds.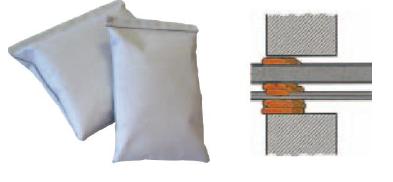 ---
Stainless collars in various sizes with internal gaskets made of intumescent material which expands in case of fire and blocks the gap around the tubes.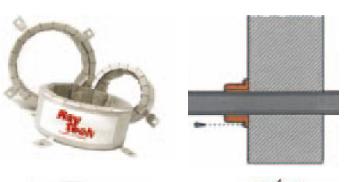 ---
Incombustible panels made of mineral fibers and treated on the surface with intumescent lining to stop the passage of fire through openings and walls.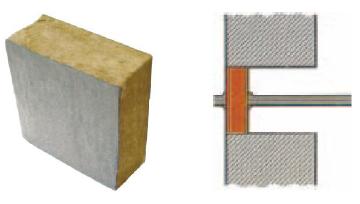 ---
Preformed intumescent tapes, with high expansion properties in case of fire.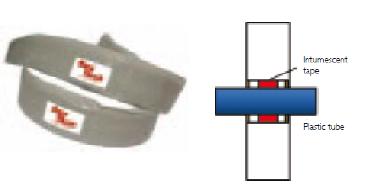 ---
Fire retardant, expanding mastics and foams.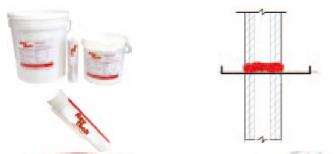 ---
Fireproof, intumescent sleeves and tubes to close the pass trough of pipes and protect against fire propagation. Available in a wide range of diameters.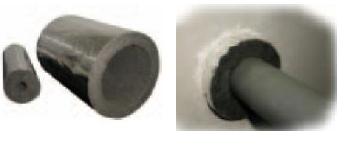 ---
Fire resistant covers for boxes and light fixtures (spot lights inside false ceilings)