ENIA supplies and supports the beacon lights developped by OBSTA, the international specialist in obstacle warning lights.
OBSTA has generated for more than 50 years innovative solutions for the safety of air trafic.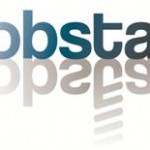 We offer the following technologies:
LOW INTENSITY BEACONS.
With cold neon discharge tubes inside clear glass enclosure, they emit inherently "aviation red" light, with minimal power consumption and extremely long lifetime. The light intensity exceeds the respective FAA and ICAO requirements.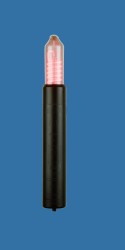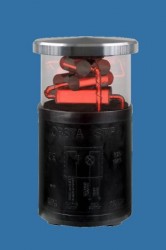 With red LED lights. Low intensity type Α and B as defined by ICAO and FAA directives.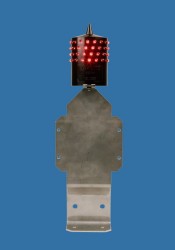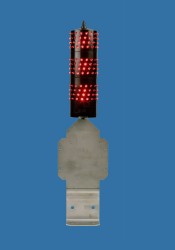 MEDIUM INTENSITY BEACONS
Xenon flashing lights, red, white or dual color. Aluminium body, hard glass cover and lens. Two long life linear flash tubes in active redundancy. Available for 230VAC and 24VDC power supply. Control cabinet included.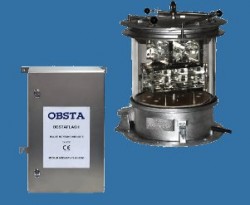 LED medium intensity flashing obstruction light, white, red or dual color . Compliant with ICAO medium intensity type A and B and FAA L864/L865 specifications.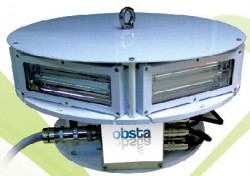 BEACONS FOR HIGH VOLTAGE OVERHEAD LINES
High-voltage lines are major hazard for low-flying aircraft. Placing beacons on pylons is not sufficient to ensure safety due to the very long spans of cable. The BALISOR® system – exclusive to OBSTA – is a beacon for high-voltage cables.
The power reguired for the operation of the neon discharge lamp is directly taped from the line, thus an external power supply is not required. The neon lamp inherently emits "aviation" red light and has a very long lifespan. The beacon falls into the ICAO's low intencity (>10 cd) category. Available systems are suitable for high voltage lines from 50kV up to 550kV.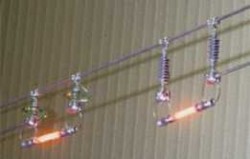 Warning spheres compliant with ICAO's recommendation, annex 14, chapter 6.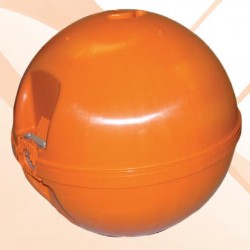 ACCESSORIES
Junction, monitoring and automation boxes, solar power kits and battery cabinets