ENIA can design and supply systems for the detection and the accurate location of fluid leaks. Typical applications include:
Water leaks from the AC systems inside a computer or telecommunications room.
Water ingress in basements where valuable archives are stored.
Fuel leaking from underground storage tanks or from tanks at not surveyed areas.
Leaks of flammable industrial solvents in chemical factories.
Fuel leaks inside the pits of fuel storage tanks in refineries.
Leaks through the base of big size fuel storage tanks.
Leaks from underground fuel delivery systems in airports.
The TraceTek system consists of pre-terminated components, easy to install without the need of special skills or tools. Cables in bulk are also available for long pipeline applications.
A comprehensive line of monitoring and control devices is also available. The sensing devices can be interconnected in a serial network and can communicate with a central building management system.
All components are part of the TraceTek line of products of TYCO THERMAL CONTROLS.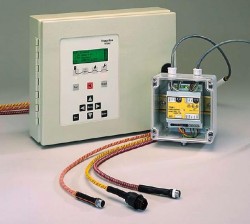 ---
The following detection systems are available:
Water.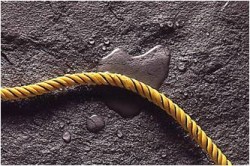 ---
Fuels and liquid chemicals