Fuse cutouts and load busters for medium voltage overhead networks.
---
Fuse links made of high quality materials thus eliminating nuisance operations, with narrow tolerance operation curves for correct coordination with other protection devices and with integrated arc extinguishing mechanism.  They activate the fuse cutout mechanism when they blow out.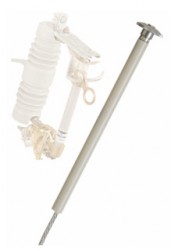 ---
Switches for medium and high voltage applications, providing full load switching and arc extinguishing.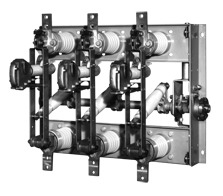 ---
Remote operated medium voltage line sectionalizers with SF6 gas insulation.
---